50 Maxell Blank CD-R discs 80Min 700MB White Inkjet Printable 624006 Cakebox
Out of stock
New Maxell High Quality Printable White CD-R 52x . Very stable and reliable Media .
You will earn
10
points with this purchase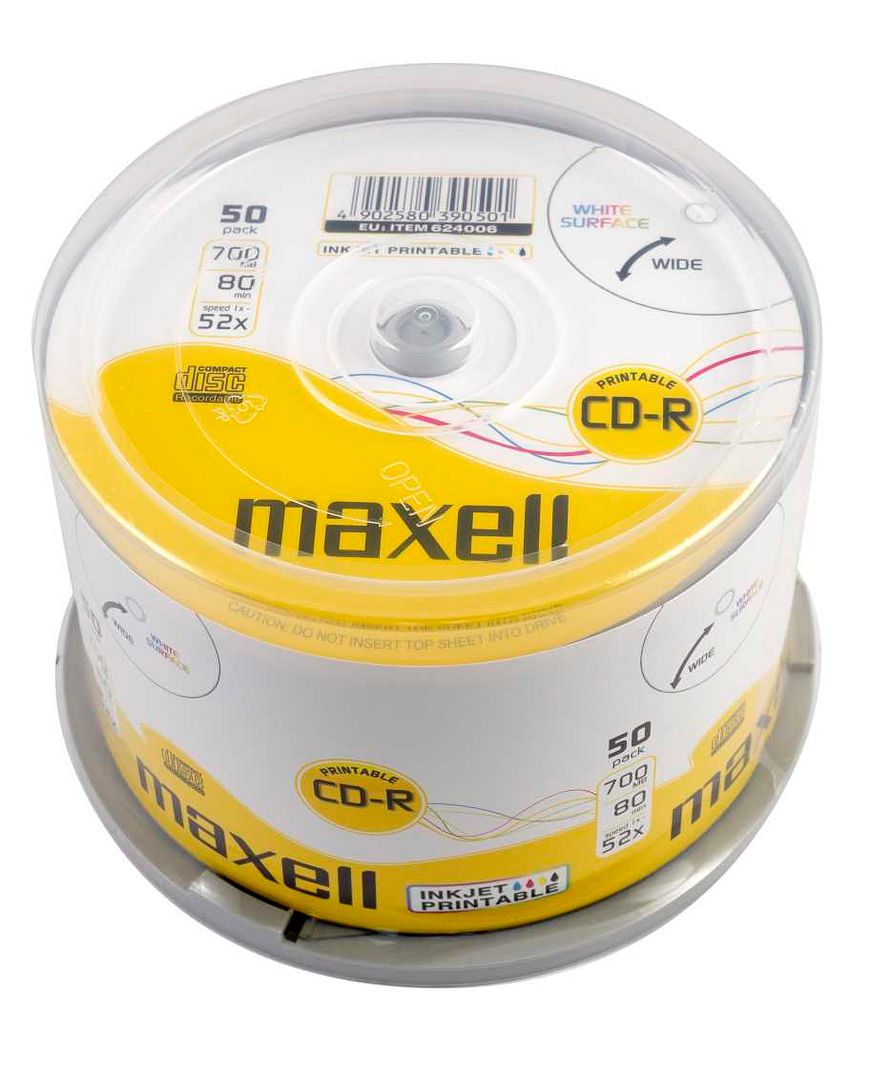 50 Maxell Blank CD-R discs 80Min 700MB White Inkjet Printable Cakebox
Full face White printable allows you to design and print on it's printable surface. Highly recommended by us. Please check your drive compatibilities before buying this product.
Features
· Maximum Storage capacity 700MB
· Maximum burn Speed 52x
· Printable media for use with special inkjet printers
· High quality inkjet printable surface
· Full Face white Printable
· Disc surface is quick drying
· Wide compatibility with burners and software
· Cakebox Retail packaging
· Extremely long archive length
Principal uses
· Ideal for the exchange of data
· Ideal for compilation of audio CDs
· Ideal for compilation of MP3 audio CDs
· Ideal for storage and exchange of photo and film data
· Ideal for archiving and backup of important data
Product Includes
50 Maxell Blank CD-R discs 80Min 700MB White Inkjet Printable Cakebox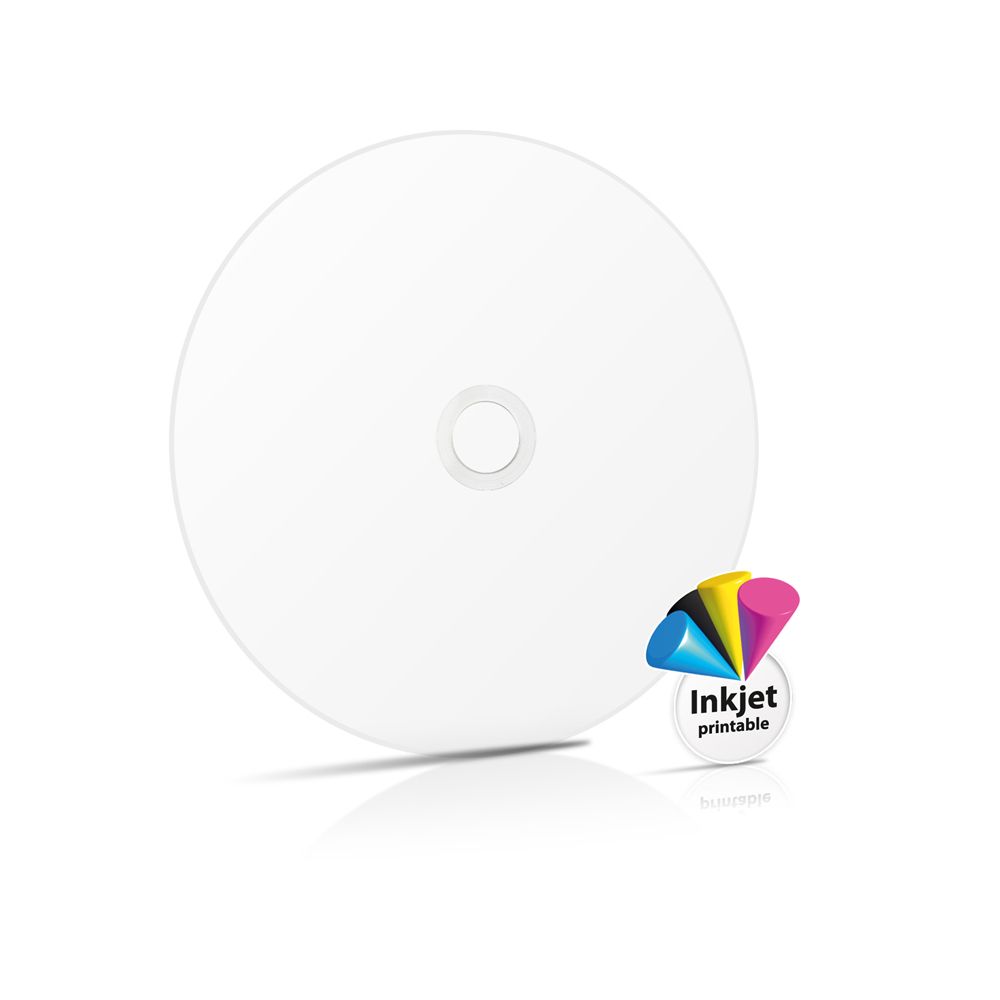 No reviews have been left for this product, be the first to
leave a review