10 Mediarange Bluray BDR BD-R DL Double Layer 50GB 270 min 6x cakebox MR507
Please Check Drive compatiblility before buying.
You will earn
18
points with this purchase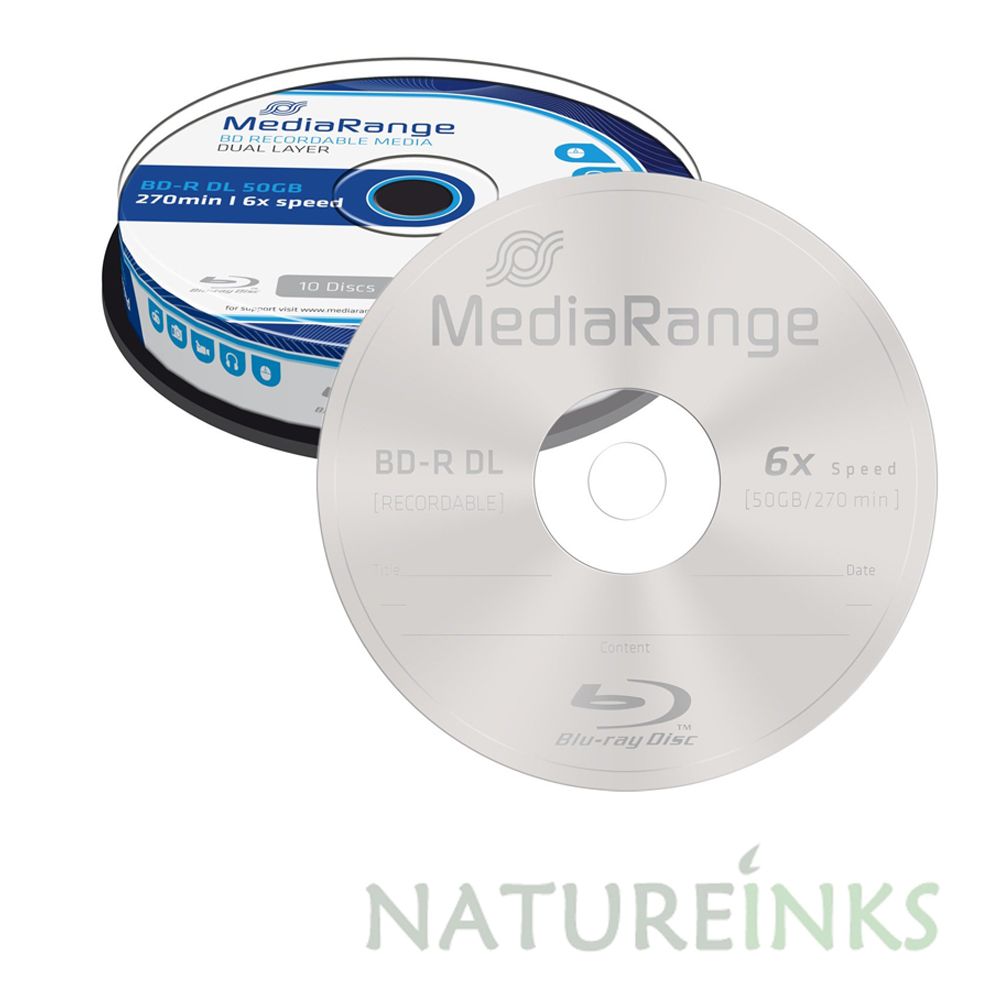 MediaRange BD-R Dual Layer 50GB 6x speed Cake 10

MediaRange BD-R dual layer storage media allow you to write smaller data pits thanks to modern Blu-ray technology. This means you can fit up to 10 times the volume of a standard DVD on just one disc quickly and efficiently. The excellent recording stability allows your data to be saved in just a few minutes with write speeds of up to 6x. All of our BD-R media are produced with the "high to low" method for superior quality and reliability.
The superb compatibility with burners and players ensures that you can access your personal photos, documents, music, videos and backups anywhere and at any time. Our entire range of storage media is known for its long archival life and excellent UV light resistance.


FEATURES

Maximum Storage Capacity: 50GB
MAximum Burn Speed: up to 6x
Type: High-to-Low (HTL)
Packaging: cake box 10
Long archival life
Excellent compatibility with burners and players
UV light resistant

Notes:
Blu-ray Disc™ and the logo are trademarks of the Blu-ray Disc Association.
1GB = 1 billion bytes. Available capacity of device is less - Device is using up to 10% of physical memory for formatting and other functions.

APPLICATIONS

Storage of high-resolution-films in HD-quality!
For use with multimedia presentations
Saving large data volumes and creating back-ups
Transferring videos and data
Ideal for long-term data archives

Compatibility BD-R DL

Please check the latest compatibility list for MediaRange BD-R Dual Layer medias before buying this product . Kindly email us.


Product Includes

10 x Mediarange BDR Double Layer 50GB Branded 6x cakebox MR507
No reviews have been left for this product, be the first to
leave a review